The temperatures are starting to drop as fall approaches, but our production still remains high! In this month's update, you'll see two more Divine Beasts, one of the many custom-made megas you'll encounter in Epsilon, and our final Team Asgard and Olympus Leader reveals.
---
What does it take to be a leader? Over the last few months, as we continued reworking Epsilon's characters, we've been asking this question. You've seen both teams working against you, the protagonist. The grunts and respective admins on each team have been fun for us to work on as we dived into their personalities and how they match or collide through the Vesryn journey.
After all, when gods dance and clash, the world is never the same.
---
Before that, however, here are this month's Divine Beasts! Say hello to our Poison Divine Beast Achlodens and the Steel Divine Beast Talastar! Naming the Beasts is never an easy task, so we'd love to hear from you what you think of the names and their origins, as well as your comments on their design. Our incredibly talented artist Elle works so hard on all our Divine Beasts, so give her a shout if you've enjoyed any of her designs so far!
---
As a team, we want your Epsilon experience to be unique, fun, and refreshing. So we've been working behind the scenes to see what features or ideas we can implement for the game to reflect that. One of those ways is a plethora of custom mega evolutions that you'll encounter along your journey, and this month we're showing you one of them! Of course we don't want to spoil too much, so we'll leave the discovering to you. In the meantime, let us know below what you think of Mega Krookodile, courtesy of our artist, Crimson, sprited by our spriter Egg!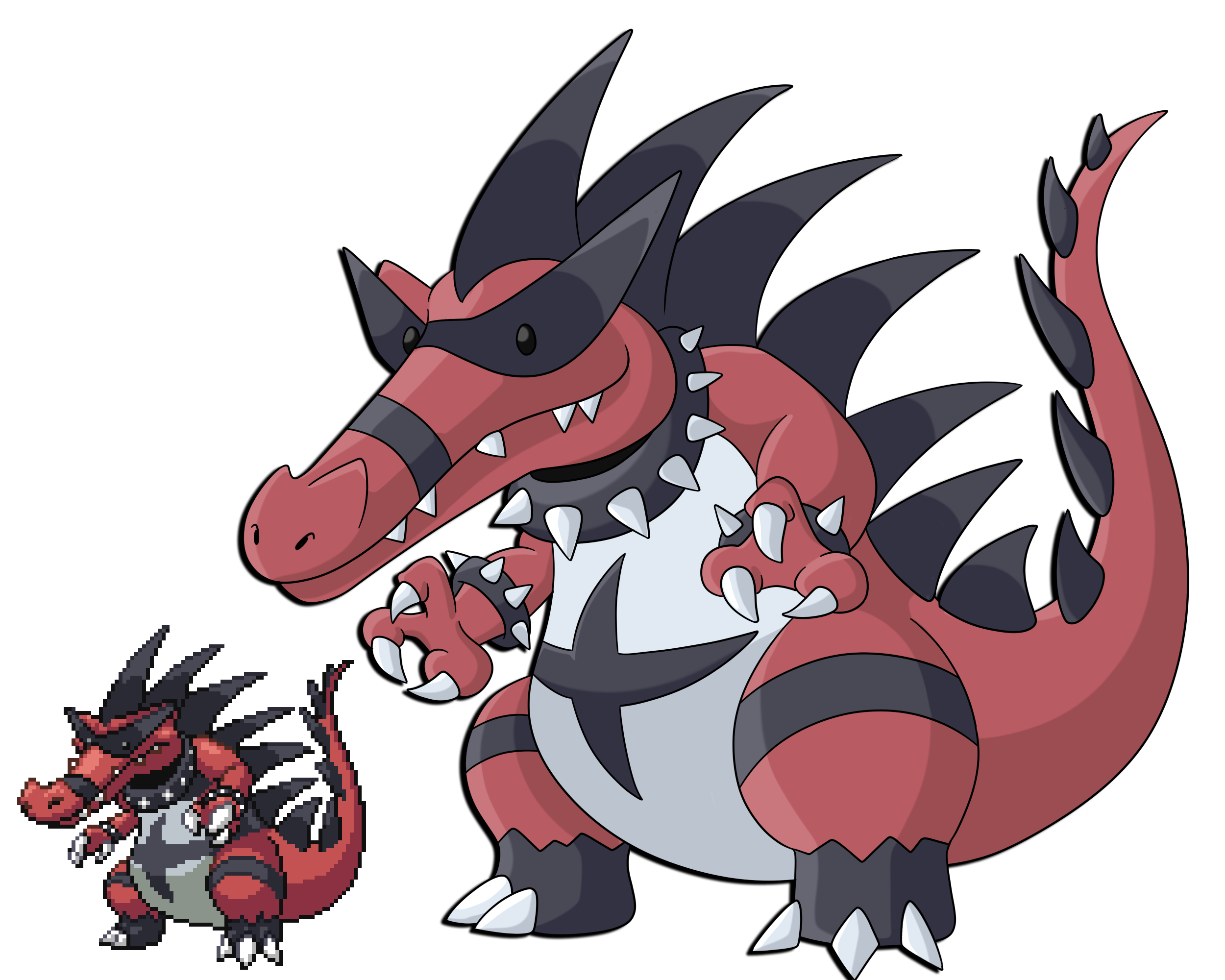 ---
As team leaders go, don't let Zeus and Odin's appearance fool you - they won't be easy to take down, and they take their missions seriously. Almost too seriously, sometimes. While each team is trying to foil the other, there are tensions between these team leaders that lie in wait beneath the surface. To what ends are they seeking success? What motivates them to achieve their goals? And how do the Divine Beasts and Arceus fit their perplexing puzzle plan?
We hope you'll have fun exploring the answers to these questions! In the meantime, here's another look at both Teams Asgard and Olympus in their full glory! Our concept artist Akristhekat has put all her love into these designs, and we'd love to hear your thoughts on her designs!

---
Oh, hey - if you've made it this far, maybe you should know…. As we mentioned, there are many cool features we can't wait for you to discover, so maybe for Halloween we'll share something special. Stick around to find out! In the meantime, let us know what you think by leaving a comment below or on our Twitter and Reddit pages!
All reside, confined evermore, until stirred.